WITHOUT COMPROMISE
Wild Idol was created for the free spirited – for those who want to stay present when life gets most interesting. For people with good taste who know what good tastes like – but until now have not found any non-alcoholic wine alternatives that make the grade.
We believe good times don't need to have downsides. Some call it conscious hedonism – we've even heard "positive partying". Whatever you choose to call it, this is celebration without compromise. This is Wild Idol.
MADE TO BE SPECIAL
It took two years of patient searching to find the perfect ingredients for Wild Idol. Our expert team of winemakers travelled the globe to find the most skilled producers, grapes and technology to realise our vision for creating a truly authentic, non-alcoholic wine experience.

Our grapes are carefully chosen for their clean, naturally fruit-forward flavours and aromatic character. Dornfelder, Merlot and Müller-Thurgau varietals feature in our 2020/2021 vintages, which we found in the famed winemaking region of southwest Germany.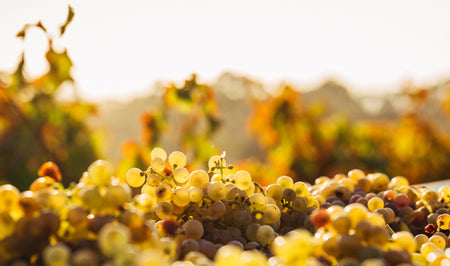 SPARKLING PURITY
We produce Wild Idol using the same carefully considered techniques and patient craftsmanship found in traditional winemaking. However, unlike alcoholic wine or 'de-alcoholised' non-alcoholic alternatives, Wild Idol's grapes do not undergo a process of fermentation.
This means that unlike many other non-alcoholic drinks, Wild Idol is naturally alcohol free, so there is nothing to remove and minimal handling required. This cleaner, less mechanised method makes Wild Idol a supremely pure expression of its natural ingredients.
SUSTAINABILITY
We rely on the natural environment to produce Wild Idol – so we know we have a responsibility to help protect it. We are committed to making conscious, continued steps towards achieving sustainable, green practices in everything we do.
We use recyclable corks which are themselves upcycled from cork offcuts. Our bottles are made with cullet recycled glass, saving energy and reducing emissions. We use natural soy for printing on our eco-friendly boxes instead of traditional oil-based inks.
As we embark on this journey, we are proud to have joined 1% for the Planet - a global organisation that exists to ensure our planet and future generations thrive. As a 1% member, we donate 1% of our annual sales to environmental causes.
Find out more at onepercentfortheplanet.org.